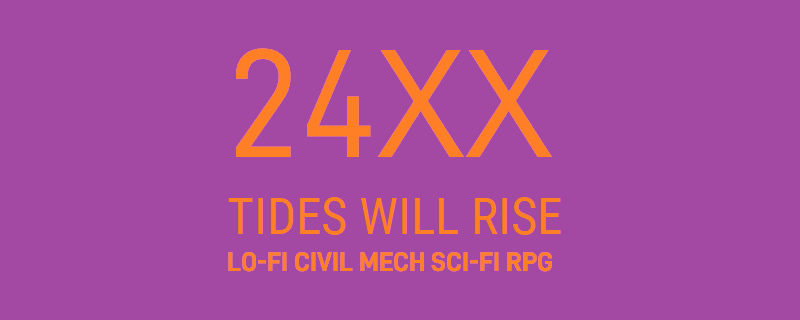 24XX: Tides Will Rise
A STORM IS COMING!
The crew finds themselves at a settlement preparing for a huge seasonal storm. Using mechs like in that one movie with the aliens, or whatever you choose, help prepare the settlement to survive The Storm.
24XX Tides Will Rise is a microgame / oneshot designed in the style of Jason Tocci's 2400, created for submission to the 24XX Jam. Make your own microgame using the 24XX Template!
24XX Tides Will Rise is an adaptation of Mechs Before the Storm: Tides Will Rise , a browser game made with Twine.